CoreSpace Modern Colo
Maintain total control of your assets while cutting expenses and increasing agility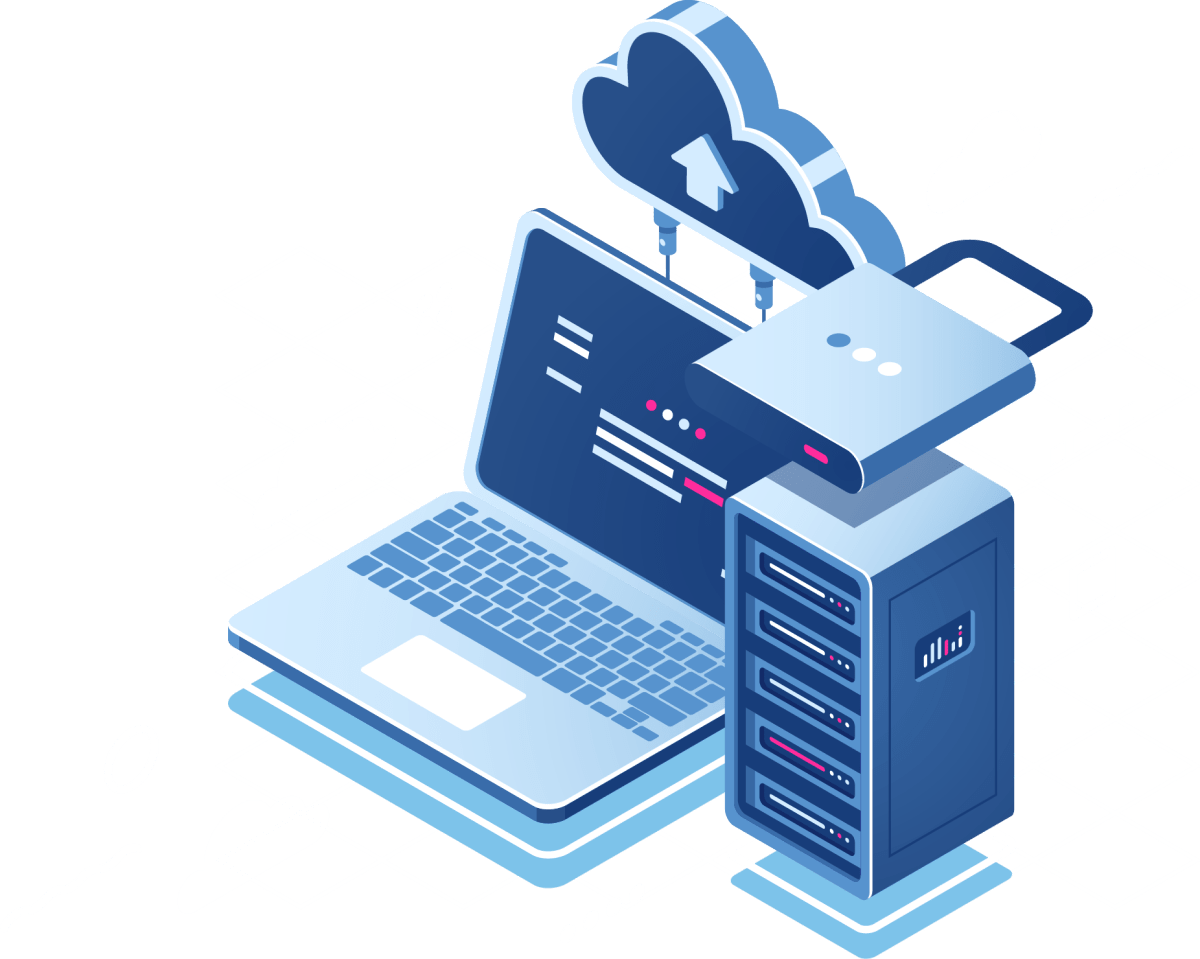 CoreSpace Colocation
You still have life left in your existing hardware, yet you'd like to set yourself for a future move to the cloud. At CoreSpace you can deploy and manage your existing infrastructure in our best-in-class data center facilities, while eliminating the hassle and cost of running your own data center.
You can also get access to experts who can help address your toughest challenges — such as refactoring applications or guidance on how to maximize the value of your existing hardware.
Why Use CoreSpace Colocation Services?
CoreColo
Lower your expenses by letting CoreSpace optimize your existing hardware. From routine maintenance to highly complex installations, you can rely on CoreSpace to provide you with an ideal setting for your equipment and free technical support 24/7/365.
CoreStore
CoreStore is our wholesale on-site store where everything you need is available – Servers, switches, routers, firewalls, memory, load balancers, server parts or anything else you need to keep you running 24/7.
CoreExplore
The ultimate adventure! CoreExplore is our free part paradise!  Treasures reclaimed from client upgrades and previous cloud generations are made available to our current clients at no extra charge.
CoreCafe
Enjoy free snacks and beverages at our complimentary snack bar, where you can relax to the gentle hum of OpenStack and Kubernetes…
Predictable Pricing and Service
Predictable Pricing and Service
We know it can be difficult to find the best place for your valuable equipment at a competitive price in today's market. We believe in colocation packages with predictable pricing that make sense and offer unparalled value.
Give your IT the following benefits…


Infrastructure Redundancy
Our data centers are built with multiple layers of redundancy across physical security, power, cooling and network — giving you greater uptime and reliability.

Core Experts
Our highly-trained 24/7 onsite NOC technicians can help with hardware installations, drive swaps, cable management and emergency situations.  Our cloud architects, developers, network engineers and migration specialists can further assist in future upgrades to the cloud.

Multi-Cloud Connectivity
CoreSpace provides direct access to the public clouds of AWS®, Microsoft® Azure® and Google Cloud Platform™, and other cloud platforms such as SalesForce, Alibaba or Oracle Cloud.

Carrier-Neutral Facilities
All CoreSpace colocation facilities are carrier-neutral with 100+ bandwidth providers available at every location.

Tier 1 Bandwidth
CoreSpace provides ultimate connectivity by directly connecting to every major Tier 1 carrier such as AT&T, CenturyLink, Cogent, Level3, TimeWarner, and many others using single and multi-mode fiber. 

Server Lifts
CoreSpace clients get free use of professional quality powered server lifts which can greatly reduce installation time.  And visits to your chiropractor.
Dallas Colocation Specials
New clients only.  
10 Mbps Tier 1 Bandwidth
100 Mbps Burstable Port
/29 Subnet – 8 IPs (3 Usable)
1 Amps @ 110V Power, Cords Included
24 x 7 x 365 Access
Installation Fee – $75
10 Mbps Tier 1 Bandwidth
100 Mbps Burstable Port
/29 Subnet – 8 IPs (3 Usable)
2 Amps @ 110V Power, Cords Included
24 x 7 x 365 Access
Installation Fee – $75
10 Amps @ 110V Power, Cords Included
24 x 7 x 365 Access
Remote Rebootable
Power Viewable
Installation Fee – $249
20 Amps @ 110V Power, Cords Included
24 x 7 x 365 Access
Remote Rebootable
Power Viewable
Installation Fee – $249
 20 Amps @ 110V Power, Cords Included
24 x 7 x 365 Access
Remote Rebootable
Power Viewable
Installation Fee – $249
Additional Bandwidth – $2 per Mbps
Additional IPs – $2 per IP address
Additional Power – $10 per amp (110v) / $20 per amp (220v)
Additional Services Available